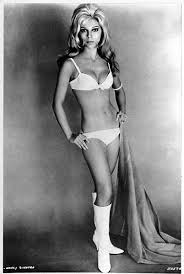 "Boots" is the opening track from The Residents' debut album Meet The Residents.
"Boots" is a deconstructed cover version of Nancy Sinatra's famous single "These Boots Are Made For Walkin'", written by Lee Hazelwood.
On the original 1974 release of Meet The Residents, "Boots" has a duration of 1:38 and segues into the following track, "Numb Erone", but is severely edited on the 1977 remixed version and loses most of the outro and the segue.
The Residents recorded the song again ca. 2013 for an unfinished re-recording of Meet The Residents, entitled "Boots Again". This version would first be heard in 2018 on the pREServed edition of Meet The Residents.
Boots were meant for walkin'

That's just what they'll do

One of these days

These boots are gonna

Walk all over you

Walk all over you

Walk all over you

Walk all over you

Walk all over you

Walk all over you

Walk all over you

Walk all over you

Walk all over you

Walk all over you

Walk all over you

Walk all over you

Walk all over you

Walk all over you

Walk all over you

Walk all over you

Walk all over you

Walk all over you

Walk all over you

Appears on
Edit