Double Shot is the title of an EP and Single released by Rykodisc & Torso respectively.
History
Both released to support God In Three Persons, the twenty minute EP version features three tracks, a cover of Double Shot of My Baby's Love, an extended remix of 'Loss Of Loved One' & the instrumental version of 'Kiss Of Flesh' featured on the God In Three Persons soundtrack. The EP version was released on March 30th on a 3" MiniCD in the US by Rykodisc, and in Holland by Torso.
The title track was also released as a single from the EP, featuring an instrumental version of The Thing About Them from the God In Three Persons Soundtrack as the B-Side.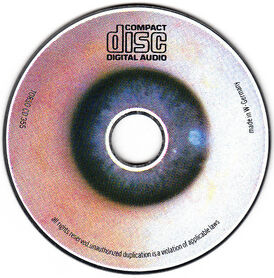 The release was a part of the group's initial intention to release the God In Three Persons album in a manner akin to "potato chips", ie. in a variety of flavours. This release campaign also saw the release of an instrumental version of the album and the "Holy Kiss Of Flesh" single, which was to be followed by at least one more additional single which never eventuated.
Track listing
EP
Double Shot

(Vetter/Smith) (3:52)

Loss Of Loved One

(Extended Version) (5:37)

Kiss Of Flesh

(Instrumental) (9:09)
Single
Double Shot (Of My Baby's Love)

(Vetter/Smith) (3:50)

The Thing About Them

(Instrumental) (3:25)
Credits
See also