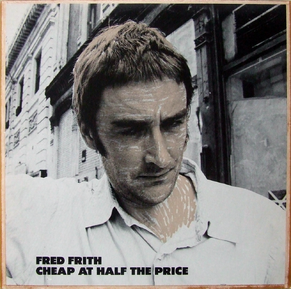 Jeremy Webster "Fred" Frith (born 17 February 1949) is an English multi-instrumentalist, composer and improviser. Probably best known for his guitar work, Frith first came to attention as one of the founding members of the English avant-rock group Henry Cow. He was also a member of the groups Art Bears, Massacre, and Skeleton Crew.
Currently Frith is Professor of Composition in the Music Department at Mills College in Oakland, California. He lives in the United States with his wife, German photographer Heike Liss, and their children.
Fred Frith was signed to Ralph Records in 1979 following the demise of Henry Cow, which produced three solo albums; Gravity in 1980, Speechless in 1981, and Cheap At Half The Price in 1983.
Frith first recorded with The Residents on their tracks for the Subterranean Modern compilation LP. Frith was one of the uncredited guest musicians on The Commercial Album (as well as Chris Cutler).
In 2018, he released a collaborative album with Hardy Fox entitled A Day Hanging Dead Between Heaven and Earth.
External links
Edit