Hiram "Hank" Williams (September 17, 1923 – January 1, 1953) was an American singer-songwriter and musician. Regarded as one of the most significant and influential American singers and songwriters of the 20th century, Williams recorded 35 singles (five released posthumously) that reached the Top 10 of the Billboard Country & Western Best Sellers chart, including 11 that ranked number one (three posthumously).
The Residents respected Hank Williams, and released the album 'Stars & Hank Forever' as a tribute to him.
Background
Early Years (1923 - 1946)
Williams was born in Alabama in 1923. As a teenager he began to perform on sidewalks, and was occasionally invited to perform live on local radio. These appearances proved very popular, and he was granted his own 15 minute weekly radio show, which itself proved insanely popular. Over the next 10 years, Williams would only increase in popularity due to his live performances and radio show, however, only in Alabama, where the show was broadcast. It was during the later years of this period when Williams would begin working with Fred Rose.
Recording History (1947 - 1952)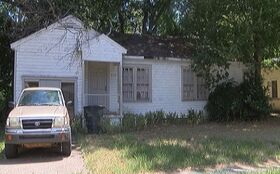 In 1947, Williams was signed to MGM Records, he recorded several singles during his first year as a recording artist, including Six More Miles To The Graveyard. During this time, The Residents were infants, but may have heard what would've been popular songs of the day.
The following year he moved to Shreveport, Louisana, where he became a regular host of the popular radio show Louisiana Hayride. Being Louisiana Residents themselves, The Residents almost certainly heard this as toddlers. In 1949, Williams achieved nationwide success, after his cover of Lovesick Blues reached number 1 in the US charts. This same year he released I'm So Lonesome I Could Cry', and recorded 'Singing Waterfall' Following this, his popularity would increase to ludicrous levels as a world-wide sensation. The following year he released Dear Brother, which sold 739 copies throughout 1950. Between here and his death he would released several hit songs, among these, Hey, Good Looking' & 'Jambalaya'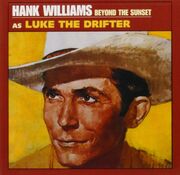 During this period Williams began to release material anonymously as Luke The Drifter, his releases at The Drifter were more religious in nature, and often adopted a more spoken word structure than his regular materilal. Under this psudonym he released 'Pictures From Life's Other Side' & 'Rambling Man'.
In October of 1952, he married his wife, Billie Jean Williams.
Willaims died on January 1st, 1953, whilst The Residents were still children. Despite only being active during their formative years, it is clear that Williams had a heavy influence on the band's melancholic lyrics. 'Kaw-Liga', one of his final recorded songs, was released in the weeks following his death.
When The Residents were in their tweens, Singing Waterfall was released posthumously, a song that The Residents would cover in a mashup with Jambalaya.
Elvis Presley was also influenced by Willaim's work, and covered I'm So Lonesome I Could Cry in 1973.
Residents Tributes (1985 - 2019)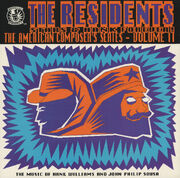 As adults, The Residents looked back on his work with a strong sense of melancholic nostalgia, deciding to make him the subject of their second American Composers album, Stars & Hank Forever. During the album's sessions, the group recorded nine total Willaims covers, eventually deciding on the six used in the album, Hey Good Lookin', Six More Miles, Kaw-Liga, Ramblin' Man, Singing Waterfall, & Jambalaya. Outtakes were later released on the outtakes compilation Daydream B-Liver.
A remix of Kaw-Liga was released in Holland concurrently with Stars & Hank Forever, and proved to be The Residents' most commercial hit, so much that the band began to perform it during their 13th Anniversary Show. The final performance of the 13th Anniversary Show also featured Singing Waterfall / Jamabalaya as the intro. The song 'Six More Miles' would be a sort of anthem of mourning for the group, and it was re-recorded and performed live for the band's Snakey Wake project conceived to honor their good friend Snakefinger. The Snakey Wake and William's music were a big influence on The Residents' 1988 - 1990 Buckaroo Blues project, with Singing Waterfall / Jamabalaya acting as the introductory song for their 1989 Tele-5 performance, and the rest of the piece taking on a folksy but sad attitude. Singing Waterfall / Jambalaya would also be performed as the introduction to their 1997 Disfigured Night at the Fillmore show.
'Six More MIles' was later re-recorded for the band's Lonely Teenager album and performed live for the Talking Light live show, which are both heavily themed around the afterlife. Most recently the song was used as the encore to their In Between Dreams live show, the first conceived following the departure of the band's founder and chief composer, Hardy Fox. Following his death midway through the tour, the sense of mourning present in the song was amplified.
Songs Covered By The Residents
Dear Brother

(1949)

I'm So Lonesome I Could Cry

(1949)
Singing Waterfall (1949)

Hey Good Lookin

(1951)

Ramblin' Man

(1951)

Pictures Of Life's Other Side

(1951)
Jambalaya (1952)
Kaw-Liga (1952)
Credits With The Residents