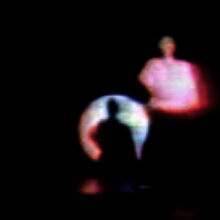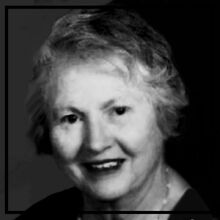 Nessie Lessons is a singer who made frequent collaborations with The Residents.
For a brief time, she was married to Hardy Fox.
History
Nessie was allegedly married to Hardy Fox in 1976 and first appeared on The Residents' Commercial Album in 1980, with initially uncredited vocals on several tracks.
Her first credited appearance was on The Tunes Of Two Cities, on which she performed as lead vocalist.
She toured with The Residents as part of their Mole Show, providing vocals on both the opening and closing track, and acting as the spokesperson for the band when Penn Jillette was unavailable.
In 1984, she and Fox divorced on good terms, after Hardy met Roman.[1] Her last activity with the band before the divorce was H.E.L.L NO.
She wrote a retrospective review of The American Composers Series in 1992, for Uncle Willie's Highly Opinionated Guide To The Residents.
She briefly entertained a solo career in 1998, singing the title track from the Melody Sumner Carnahan compilation "The Time is Now"
In 2013 she re-connected with The Residents briefly, to record a single song "Shake It, Shake It, (I Wet My Bed)" for their "Halloween" single.
Later on, in 2015 she collaborated with Charles Bobuck to record "Snow Song", initially uncredited.
One of her last musical works was "Let Me Tell You (About It)" with Charles Bobuck.
Discography with The Residents / Charles Bobuck
See Also
Community content is available under
CC-BY-SA
unless otherwise noted.