The Residents' Official News BOG was a news blog maintained by Big Brother of The Cryptic Corporation beginning in August 2003 (originally titled The Residents' Official News Blog and Website Wrapper), following the company's purchase of the residents.com domain name from fan site RZWeb (now defunct).
Around March 2004, this blog became known as the Official News BOG. In this form, the blog became The Cryptics' (and thus, The Residents') main outlet for communication with their fans until the website's redesign in 2008.
This page collects posts made to this news blog in May 2006, as archived on archive.org.
Blog entries
www.riverofcrime.com sold to Warner Music
Cordless prepares to launch The Resident's River of Crime series
Posted: Wed - May 10, 2006 at 06:33 AM
River of Crime subscription CD-R package press release
[broken image]
Posted: Tue - May 16, 2006 at 09:56 AM
River of Crime update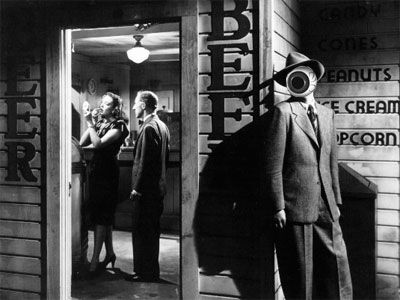 Posted: Fri - May 26, 2006 at 08:45 AM
See also
External links and references