Refused
is a 1999 compilation album by
The Residents
, featuring all recorded iterations of the track "
Fire
" (or "Santa Dog") to date, and other tracks related to their debut 1972 EP
Santa Dog
.
The title and cover art are a reference to a copy of the EP the group sent to then-President of the United States Richard Nixon at the White House, which was returned unopened and marked "refused".
Track listing
Edit
Santa Dog '84 (Unfinished) (A Work In Progress)
Santa Dog '78 (Fire)
Santa Dog NYE (Live)
Fire '99 / Santa Dog 2nd Millennium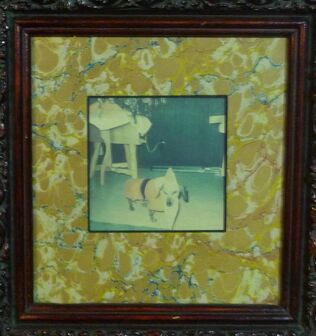 Liner notes
Edit
The Pilgrimage of Santa Dog through the Second Millennium
Edit
The Residents have always been sentamentalists. They were big on family and friends, religious holidays and the American flag. No one should have been surprised that their very first recording was dedicated to Santa and dogs, two mainstays of modern American culture.
Many folks thought Santa Dog was just a big joke when they received their shiny copy in the mail way back in 1972. Some tore them up trying to open them because their shiny copy was still wet with varnish and permanently stuck together. Others greeted them with seasonal cheer and then tossed them out with the other cards and wrapping paper on December 26th. One was even refused.
Santa Dog doesn't care. He comes without presents again and again: 1978, almost in 1984, 1988, 1992, and now, 1999. When will he be back, we all ask, wide-eyed, expectant with sugar plum visions? Only the future nose, my children, and it is wet and cold.
External links and references
Edit