"Santa Dog '84" is an unfinished single by The Residents, recorded in 1984 as a new iteration of the track "Fire" (aka "Santa Dog") from their debut EP.
While never completed, it remains as an unfinished "work in progress" and was first released alongside the next completed re-recording of "Fire" in 1988.
History
The Residents had intended to record a new version of "Fire" in 1984, as it had been six years since the previous Santa Dog '78, which was six years after the initial Santa Dog EP, and began to record the instrumental backing track for this new version of the track.
However, part-way through the production of the single, The Residents concluded that a new version of "Fire" should only be recorded when the band changes outlook or style, rather than simply every six years.
The incomplete "Santa Dog '84" was scrapped, though some parts were later salvaged for use in For Elsie and a "work in progress" version appears on the Santa Dog 88 EP, and on the 1999 compilation Refused.
"Santa Dog '84" was excluded from the 2009 expanded re-issue of Meet The Residents, which featured all other versions of "Fire" recorded between 1972 and 1992.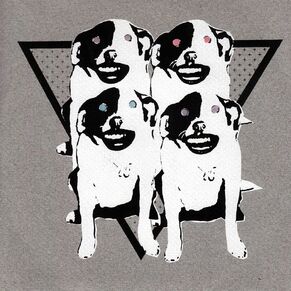 Releases
See also